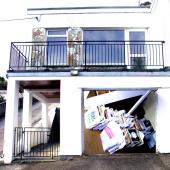 6 months off and all you come up with is this
An especially messy mix by Oliver
Featuring, the work of:
QoQoQ, ML and Apostatic.net.
notable gems include:
The Ableton 7 keygen sountrack through presets in Ableton 7
bobby mugabe's phenomenal 'like, totally tribal' from 'EARTH RAVE 07'
Among the local exclusives we have 'Fatsini Hipporoti Kennarini' performing 'Hero'
and 'Sunny Corner' performing 'please dont go' out side 'THE FIRE' recorded live earlier this year.
and with kind written permission from the artist that is one half of Bodenstandig 2000 we have drx - La La in the Internet.